How to Install Google Camera in Vivo Y75 5G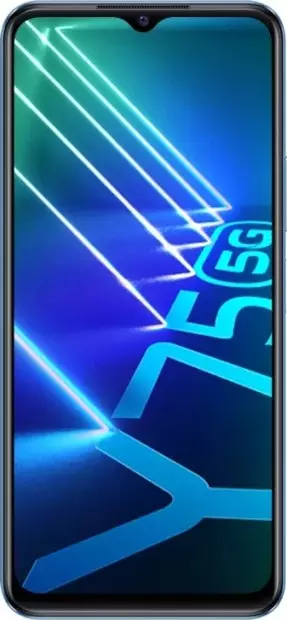 The Vivo Y75 5G, like any other smartphone, is equipped with a camera. To interact with it, a camera app of the same name is installed on the phone, which is used to take pictures and record videos. However, you can also install Google Camera in your Vivo Y75 5G for several reasons.
Why Google Camera is Needed
It would seem that if the Vivo Y75 5G already has a camera app, why would you need additional software? That question will be answered by anyone who's ever held a Pixel phone in their hands. On it, GCam port is installed by default and is used as a stock app.
Despite the fact that the photographic sensors on Google phones don't boast great resolution, size or aperture, the device takes much better pictures than the Vivo Y75 5G. It's all about the algorithms responsible for image processing. Google has reached unprecedented heights in this area, which is why the photos come out brighter and more contrasty when using the American company's camera app.
Setting up a Google camera
The creators of the app are deliberately restricting owners of other devices so that people will buy the Google Pixel because of GCam. You won't find the app on your Vivo Y75 5G via the Google Play Store, so you'll have to go trickier.
№1. Check Compatibility
The quality gains with GCam port are only available on devices with Camera 2 API support. Therefore, you should first check your Vivo Y75 5G for compatibility:
Install the Camera2 API Prob app via Play Store and then open it.


Examine the information provided opposite "Hardware Support Level".

Here you should see "FULL" or "LEVEL_3" highlighted in green.
If these settings are highlighted in red, then Google Camera will either not provide sufficient quality enhancement or will not start at all. But it's still worth a try.
№2. Download a Suitable GCam Port Build
Once you've verified that your phone supports GCam, you can move on to downloading the distribution. It can be found on various resources, but we recommend downloading GCam port on Vivo Y75 5G using celsoazevedo.com, which offers a huge number of GCam builds and mods. To download, you'll need:
Open the page located at www.celsoazevedo.com/files/android/google-camera/.
Go to "Suggested Versions".

Expand the tab corresponding to the Android version as well as the latest GCam version.

Tap on the name of the build you like and confirm the download.

Now all that's left is to install the app on your smartphone. If you've never installed an app without Play Store, read the rest of this article.
№3. Install Google Camera
You might have some difficulties with the installation, as Vivo Y75 5G by default blocks the installation of apps from unknown sources. Follow the instructions to complete the operation without any hassle:
In the security settings, activate the "Unknown sources" item.

Open the previously downloaded APK file.
Press the "Install" button.

Within seconds the port will be installed and you'll be able to check how Google Camera works on your Vivo Y75 5G. You may need to try several builds of the app to get a good result, as they are all unofficial and therefore not always GCam is better than the stock camera app.
Share this page with your friends:
See also:
How to flash Vivo Y75 5G
How to root Vivo Y75 5G
Hard reset for Vivo Y75 5G
How to reboot Vivo Y75 5G
How to unlock Vivo Y75 5G
What to do if Vivo Y75 5G won't turn on
What to do if Vivo Y75 5G doesn't charge
What to do if Vivo Y75 5G doesn't connect to PC via USB
How to take a screenshot on Vivo Y75 5G
How to reset FRP on Vivo Y75 5G
How to call recording on Vivo Y75 5G
How to update Vivo Y75 5G
How to connect Vivo Y75 5G to TV
How to clear the cache on Vivo Y75 5G
How to backup Vivo Y75 5G
How to disable ads on Vivo Y75 5G
How to clear storage on Vivo Y75 5G
How to increase font on Vivo Y75 5G
How to share internet on Vivo Y75 5G
How to transfer data to Vivo Y75 5G
How to unlock bootloader on Vivo Y75 5G
How to recover photos on Vivo Y75 5G
How to record the screen on Vivo Y75 5G
How to find blacklist in Vivo Y75 5G
How to set up fingerprint on Vivo Y75 5G
How to block number on Vivo Y75 5G
How to enable auto-rotate on Vivo Y75 5G
How to set up or turn off an alarm on Vivo Y75 5G
How to change ringtone on Vivo Y75 5G
How to enable battery percentage on Vivo Y75 5G
How to turn off notifications on Vivo Y75 5G
How to turn off Google assistant on Vivo Y75 5G
How to turn off the lock screen on Vivo Y75 5G
How to delete app on Vivo Y75 5G
How to recover contacts on Vivo Y75 5G
Where is the recycle bin on Vivo Y75 5G
How to install WhatsApp on Vivo Y75 5G
How to set contact photo in Vivo Y75 5G
How to scan QR code on Vivo Y75 5G
How to connect Vivo Y75 5G to computer
How to install SD card in Vivo Y75 5G
How to update Play Store in Vivo Y75 5G
How to enable USB debugging on Vivo Y75 5G
How to turn off Vivo Y75 5G
How to charge Vivo Y75 5G
How to use the camera on Vivo Y75 5G
How to find lost Vivo Y75 5G
How to set password on Vivo Y75 5G
How to turn on 5g on Vivo Y75 5G
How to turn on VPN on Vivo Y75 5G
How to install apps on Vivo Y75 5G
How to insert a SIM card in Vivo Y75 5G
How to enable and configure NFC on Vivo Y75 5G
How to set time on Vivo Y75 5G
How to connect headphones to Vivo Y75 5G
How to clear browser history on Vivo Y75 5G
How to disassemble Vivo Y75 5G
How to hide an app on Vivo Y75 5G
How to download YouTube videos on Vivo Y75 5G
How to unblock a contact on Vivo Y75 5G
How to turn on the flashlight on Vivo Y75 5G
How to split the screen on Vivo Y75 5G
How to turn off the camera sound on Vivo Y75 5G
How to trim video on Vivo Y75 5G
How to check RAM in Vivo Y75 5G
How to bypass the Google account on Vivo Y75 5G
How to fix black screen on Vivo Y75 5G
How to change the language on Vivo Y75 5G
How to open engineering mode in Vivo Y75 5G
How to open recovery mode in Vivo Y75 5G
How to find and turn on a voice recorder on Vivo Y75 5G
How to make video calls on Vivo Y75 5G
Vivo Y75 5G sim card not detected
How to transfer contacts to Vivo Y75 5G
How to enable/disable «Do not disturb» mode on Vivo Y75 5G
How to enable/disable answerphone on Vivo Y75 5G
How to set up face recognition on Vivo Y75 5G
How to set up voicemail on Vivo Y75 5G
How to listen to voicemail on Vivo Y75 5G
How to check the IMEI number in Vivo Y75 5G
How to turn on fast charging on Vivo Y75 5G
How to replace the battery on Vivo Y75 5G
How to update the application on Vivo Y75 5G
Why the Vivo Y75 5G discharges quickly
How to set a password for apps in the Vivo Y75 5G
How to format Vivo Y75 5G
How to install TWRP on Vivo Y75 5G
How to set up call forwarding on Vivo Y75 5G
How to empty the recycle bin on Vivo Y75 5G
Where to find the clipboard on Vivo Y75 5G
How to Install Google Camera in Another Phones