Factory Reset (Hard Reset) for Qumo QUEST 406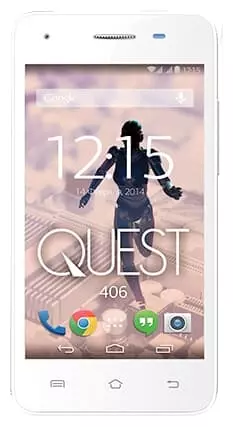 There can be many reasons for choosing to perform a full factory reset of Qumo QUEST 406 (the process is also called "hard reset"). Typically, this is done to restore the system's functioning that was disturbed by viruses, deleted system files, "clumsy" firmware updates and other mishaps. It's very easy to perform a hard reset on any device, but you should be aware of the consequences of this action and be able to backup your system and files. All of this will be tackled in detail below.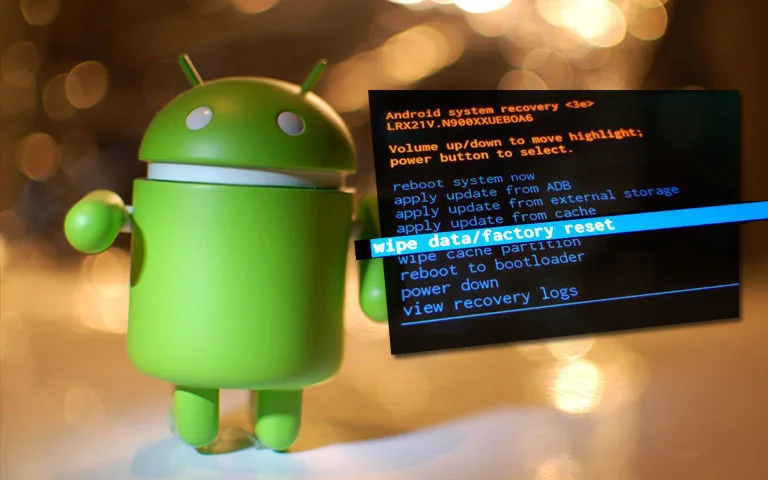 How to Make a Backup?
Important! The reset will wipe all information on your Qumo QUEST 406. In the event that you have not made a backup copy of your contacts, images, videos, documents and everything else you'd want saved, do so, otherwise you will lose all your personal information stored on the device.
Follow these steps in order to save your data.
Export your photos, documents and videos to your PC via USB. You can also use Google Photos to backup images and the Google Drive cloud storage for documents and folders (you can also upload a number of files to your Google Drive). You'll have to pay to expand the available storage.
Enable "Cloud Sync" in your device settings to save your contacts and apps. Go to "System" - "Other" - "Backup". Enable sync with your Google account.
As you've done all this, you may proceed to performing a hard reset of your Qumo QUEST 406.
How to Perform a Full Data Wipe on Your Qumo QUEST 406?
Important! Due to FRP (Factory Reset Protection) Android will ask you to enter the username and password of the account that was connected to the device before proceeding with the hard reset. This is why you must log out of your Google account ("Settings" - "Accounts" - "Google" - "Delete Account") before resetting if you plan to sell your smartphone down the line, so that the person who receives your phone can activate their Google account on the device.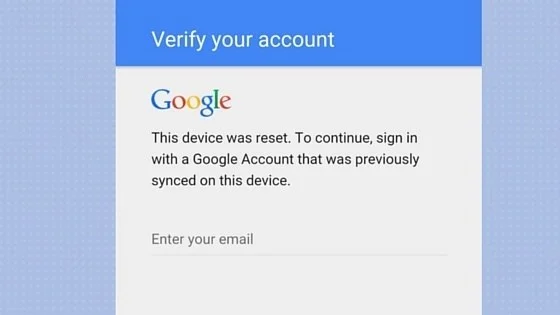 Given the wide array of Android phones and the complexity of reset processes for each specific model, we will provide the guide based on three fundamentally different devices and firmware:
Mi A1 on basic Android, which is also used in Nokia, Motorola, OnePlus (it has a slightly touched up system) phones and in other devices released as part of the Android One program;
Galaxy S7, which is running Samsung Experience. Keep in mind that this Korean company is the biggest phone producer on the planet, so it makes sense to include this shell in the list;
Redmi Note 5 running MIUI. The products of this company are in great demand, so it would be weird to ignore this one.
The easiest way to perform a full wipe is through a special menu in the system settings. Once again, note that the location and name of the settings in question may vary slightly depending on the phone used. The main thing is to find the basic category for recovery and reset.
Xiaomi Mi A1 (Basic Android 8.1 Oreo)
Click the "Settings" icon in the applications menu or open the settings using the icon in the notification center.
Scroll down and go to "System".
Press "Reset".
Press "Wipe All Data" ("Factory Reset").
Confirm your action.
Enter your device's PIN and press "Continue".
Select "Wipe All".
The device will reboot and you will need to do the initial setup again, as if it were a completely new device.
Samsung Galaxy S7 (Samsung Experience)
Go to "Settings" in any way you choose to.
Select the "General Settings" tab.
Select "Reset" ("Reset & Archive").
Press "Data Reset".
Press the blue button.
Enter your device's PIN and press "Continue".
Select "Wipe All" ("Device Reset").
Your phone will then reboot and you'll have to do the initial setup.
Redmi Note 5 (MIUI)
Open up "Settings".
Go to "Additional Settings".
Select "Backup & Reset".
Select "Settings Reset".
Tick the "Wipe Internal Storage" option to delete all your apps and files.
Finally, press "Settings Reset" and enter the password if needed.
Important! As you can see, the main thing is to find the "Reset" settings section. In order not to "wander around" all settings in the search for the right menu, it's easier to simply enter "Reset" into the search bar on the main page. Select the needed menu from the drop-down list and you will immediately open up the necessary settings. Then just follow the instructions.
How to Perform a Hard Reset of Qumo QUEST 406 via Recovery Without Password?
This is an applicable method if there is a malfunction that prevents the phone from booting up. The recovery mode is used in such cases to perform a hard reset without password.
If your phone is turned on, turn it off.
Hold down the Power button and the Volume Down key (if nothing happens, try this article on how to enter Recovery mode).
Instead of a regular loading screen you'll see a menu where navigation is performed using the volume keys (to move the cursor) and the Power button (to select).
Select "Wipe data/factory reset" via the Power button.
Choose "Yes" to confirm the reset.
After the reset is finished, the device will reboot and show a standard greeting and settings window. Once again, the menu names may vary somewhat relying upon your device.
Share this page with your friends:
See also:
How to flash Qumo QUEST 406
How to root Qumo QUEST 406
How to unlock Qumo QUEST 406
How to reboot Qumo QUEST 406
What to do if Qumo QUEST 406 won't turn on
What to do if Qumo QUEST 406 doesn't charge
What to do if Qumo QUEST 406 doesn't connect to PC via USB
How to take a screenshot on Qumo QUEST 406
How to reset FRP on Qumo QUEST 406
How to update Qumo QUEST 406
How to call recording on Qumo QUEST 406
How to connect Qumo QUEST 406 to TV
How to clear the cache on Qumo QUEST 406
How to backup Qumo QUEST 406
How to disable ads on Qumo QUEST 406
How to clear storage on Qumo QUEST 406
How to increase font on Qumo QUEST 406
How to share internet on Qumo QUEST 406
How to transfer data to Qumo QUEST 406
How to unlock bootloader on Qumo QUEST 406
How to recover photos on Qumo QUEST 406
How to record the screen on Qumo QUEST 406
How to find blacklist in Qumo QUEST 406
How to set up fingerprint on Qumo QUEST 406
How to block number on Qumo QUEST 406
How to enable auto-rotate on Qumo QUEST 406
How to set up or turn off an alarm on Qumo QUEST 406
How to change ringtone on Qumo QUEST 406
How to enable battery percentage on Qumo QUEST 406
How to turn off notifications on Qumo QUEST 406
How to turn off Google assistant on Qumo QUEST 406
How to turn off the lock screen on Qumo QUEST 406
How to delete app on Qumo QUEST 406
How to recover contacts on Qumo QUEST 406
Where is the recycle bin on Qumo QUEST 406
How to install WhatsApp on Qumo QUEST 406
How to set contact photo in Qumo QUEST 406
How to scan QR code on Qumo QUEST 406
How to connect Qumo QUEST 406 to computer
How to install SD card in Qumo QUEST 406
How to update Play Store in Qumo QUEST 406
How to install Google Camera in Qumo QUEST 406
How to enable USB debugging on Qumo QUEST 406
How to turn off Qumo QUEST 406
How to charge Qumo QUEST 406
How to use the camera on Qumo QUEST 406
How to find lost Qumo QUEST 406
How to set password on Qumo QUEST 406
How to turn on 5g on Qumo QUEST 406
How to turn on VPN on Qumo QUEST 406
How to install apps on Qumo QUEST 406
How to insert a SIM card in Qumo QUEST 406
How to enable and configure NFC on Qumo QUEST 406
How to set time on Qumo QUEST 406
How to connect headphones to Qumo QUEST 406
How to clear browser history on Qumo QUEST 406
How to disassemble Qumo QUEST 406
How to hide an app on Qumo QUEST 406
How to download YouTube videos on Qumo QUEST 406
How to unblock a contact on Qumo QUEST 406
How to turn on the flashlight on Qumo QUEST 406
How to split the screen on Qumo QUEST 406
How to turn off the camera sound on Qumo QUEST 406
How to trim video on Qumo QUEST 406
How to check RAM in Qumo QUEST 406
How to bypass the Google account on Qumo QUEST 406
How to fix black screen on Qumo QUEST 406
How to change the language on Qumo QUEST 406
How to open engineering mode in Qumo QUEST 406
How to open recovery mode in Qumo QUEST 406
How to find and turn on a voice recorder on Qumo QUEST 406
How to make video calls on Qumo QUEST 406
Qumo QUEST 406 sim card not detected
How to transfer contacts to Qumo QUEST 406
How to enable/disable «Do not disturb» mode on Qumo QUEST 406
How to enable/disable answerphone on Qumo QUEST 406
How to set up face recognition on Qumo QUEST 406
How to set up voicemail on Qumo QUEST 406
How to listen to voicemail on Qumo QUEST 406
How to check the IMEI number in Qumo QUEST 406
How to turn on fast charging on Qumo QUEST 406
How to replace the battery on Qumo QUEST 406
How to update the application on Qumo QUEST 406
Why the Qumo QUEST 406 discharges quickly
How to set a password for apps in the Qumo QUEST 406
How to format Qumo QUEST 406
How to install TWRP on Qumo QUEST 406
How to set up call forwarding on Qumo QUEST 406
How to empty the recycle bin on Qumo QUEST 406
Where to find the clipboard on Qumo QUEST 406
Hard reset for another phones