On July 26, the open beta version of the new Android 14 became available for Pixel owners. Users of smartphones from Google got the opportunity to evaluate most of the new features that will appear in the release version of the operating system at the end of the year. The innovations are still under development, but they already give a good idea of what to expect from Android 14.
Name and release date
With the 14th update, Google decided to bring back the practice of naming operating system versions after desserts, so Android 14 will be codenamed Upside Down Cake. The final release date of the operating system is still unknown. If we predict an approximate release date based on the experience of previous releases, the release will take place in September-October, but only after developers receive test versions of the OS.
List of devices that will receive the Android 14 update
All smartphones running Android 13 will receive the update instantly. Exceptions — devices with modified or altered operating systems. A striking example is the phones from Xiaomi. The company uses its own version of Android, so its users will update to version 14 significantly later.
How to install
At the moment, only Google Pixel users can download and update to Android 14. By the way, the downloaded version of the operating system is forbidden to distribute even for non-commercial purposes. But it can be partially shown in video reviews. As soon as the operating system update is released, all smartphones with Android 13 will automatically receive an offer to upgrade to the new version.
What's new
Integrated communication with Health Connect
With the launch of Android 14, Health Connect will come out-of-the-box. This means you won't need to install it manually, and updates will come automatically.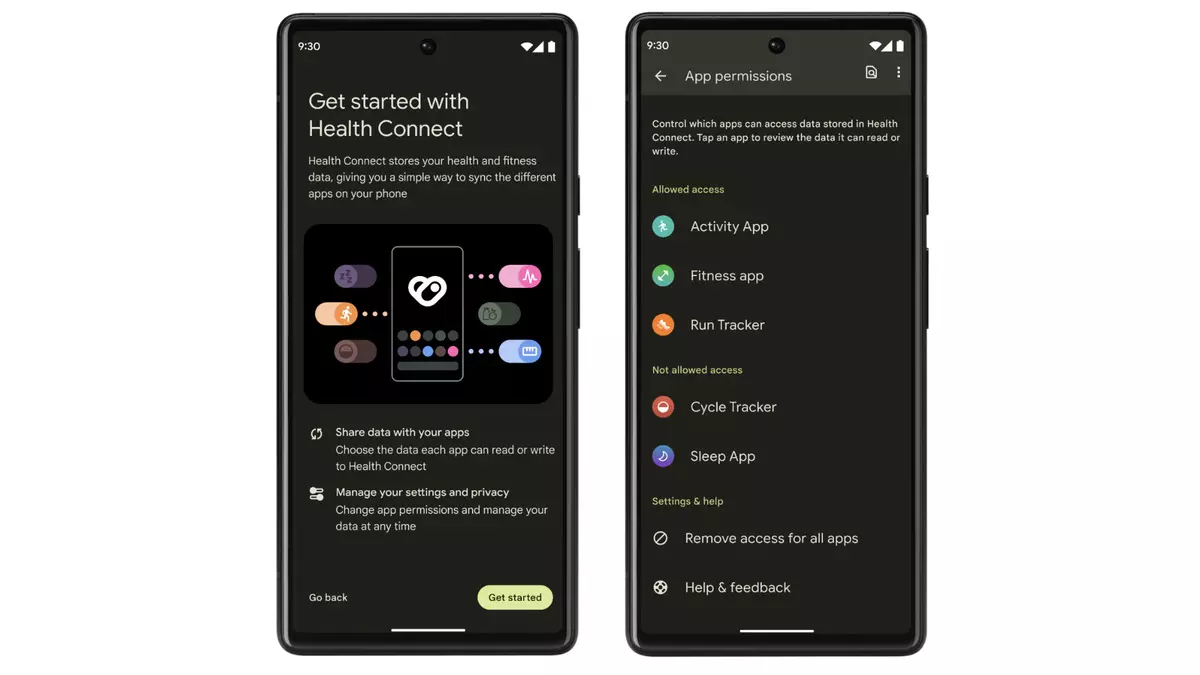 User lock screen
In Android 14, you can customize the lock screen. Google demonstrated customizable lock screens at Google I/O 2023 and officially introduced them to users with the third beta of Android 14.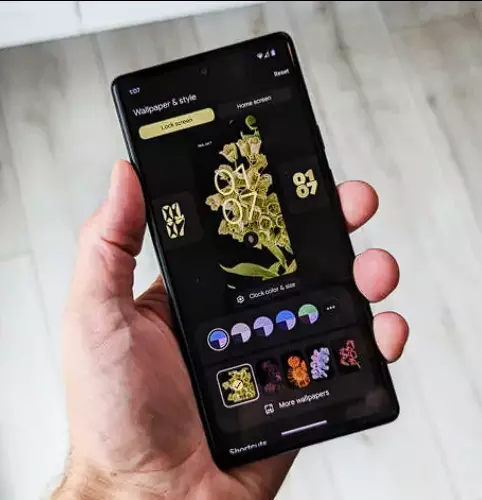 User wallpapers
At Google I/O 2023, the company unveiled three new ways to create custom wallpapers. The first creates an artificial parallax effect from images. The second creates wallpapers from Emoji. The third uses artificial intelligence to create wallpapers from text prompts. Unfortunately, the last method is not available on release and will appear much later.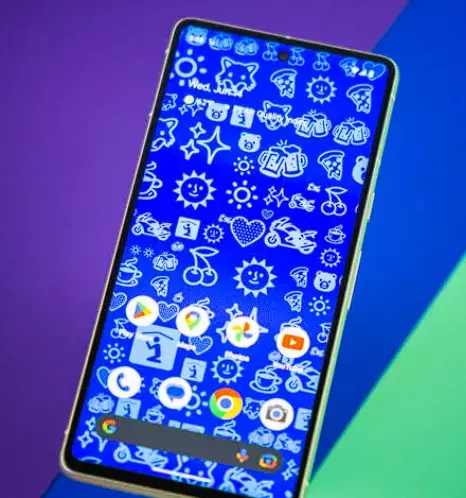 Small updates
Android 14 will now support lossless audio when using wired headphones. Ultra HDR support is forthcoming, but it's unknown if it will be at release. Camera2 and CameraX extensions will receive updates, allowing apps that use them to apply processing features faster.
Special features on Android 14
Google spends a lot of time developing features for people with disabilities. Version 13 introduced a new reading mode for visually impaired users, Braille display support and audio descriptions.
Fonts are getting even larger
The font size can now be increased up to 200%. Google also revealed that they have introduced support for non-linear scaling. That is, text that was already too big will no longer increase in size.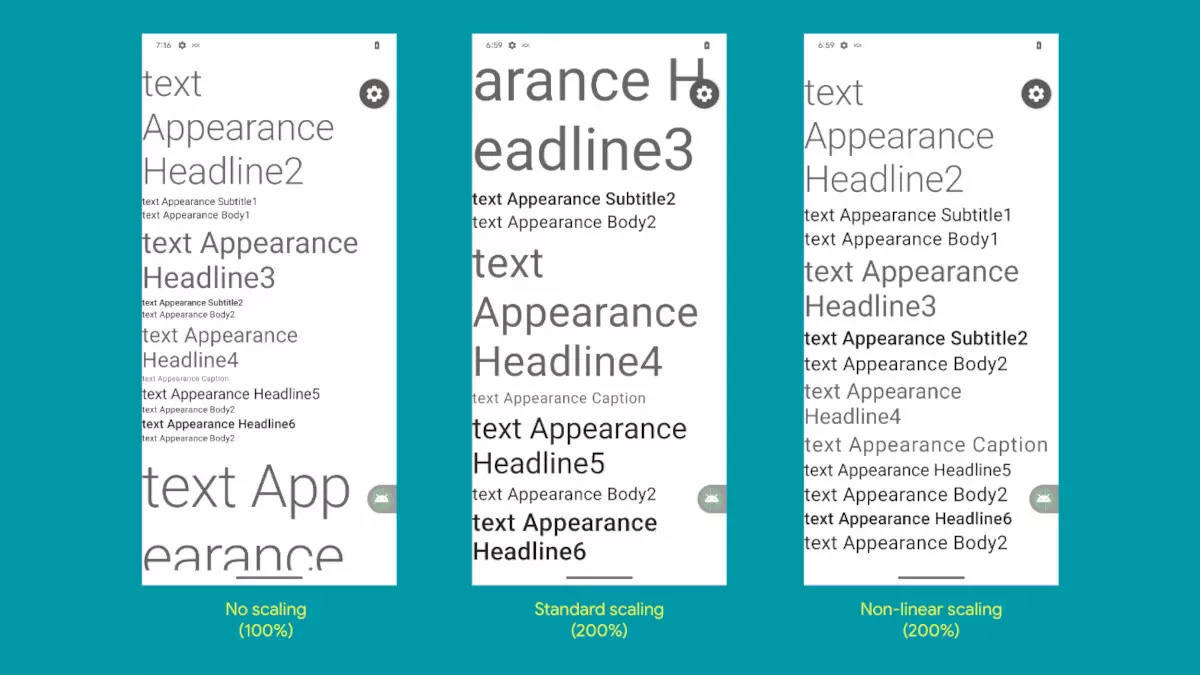 Flashing notifications
In Android 14, the display of notifications can be enhanced with camera flashes and display backlighting. You can toggle these settings in the «Accessibility» section. You can choose between camera flash, display flash (with color setting), or both at the same time. You cannot select how the flashes appear, such as pulse or wave, for example.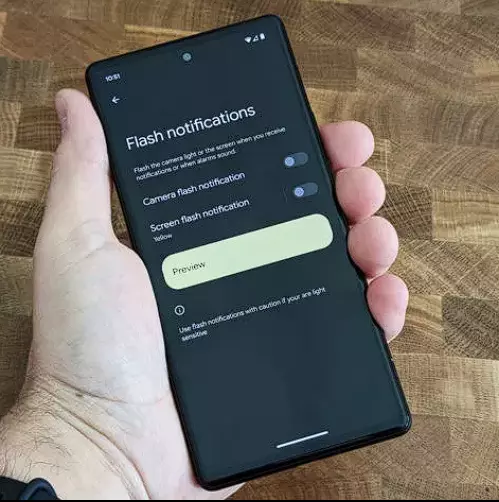 Improvements related to language
To summarize the essence of this innovation, the developer can now load only one language for each region and limit the loading of other locales. Example — in the USA, English, French, Spanish and other languages will be available. And in Japan only Japanese will be available.
Android 14 battery features and settings
Android 14 brings a lot of changes aimed at improving battery life. It's not something massive, you shouldn't expect extreme battery saving like in Doze Mode Android Marshmallow.
Android Settings
Google has optimized the «foreground services» and «task scheduler» APIs. The former is responsible for the efficiency of background actions, the latter for downloading large files. Plus the internal broadcasting system has been improved.
New software resolution for the alarm clock
Google is implementing the «schedule an accurate alarm clock» permission, requiring all recently installed apps that are not clocks or calendars to request this permission from users. The company attributed this addition to the fact that accurate alarm clock functionality can impact battery life and other resources.
Returned the old statistics
The «screen time since last full charge» display option is back in Android 14. The option is once again available in the battery settings menu and replaces «battery usage in the last 24 hours».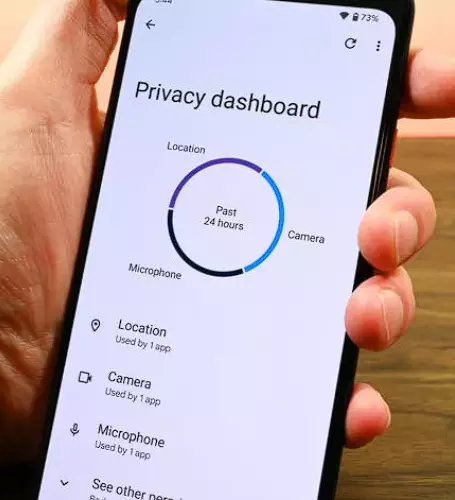 Android 14 Privacy Features & Changes
Android 14 has a ton of privacy and security related features.
Old apps can no longer be installed
Many abandoned and unupdated apps (like old games and niche software) cannot be installed on Android 14 phones. The only consolation is that all old apps will remain on your device when you update.
Share only certain photos and videos
On Android 13 and earlier, if an app asks for permission to access your photos and videos, you can say yes or no. With Android 14, there will be a little more control. You'll now be able to allow apps to access some photos and videos.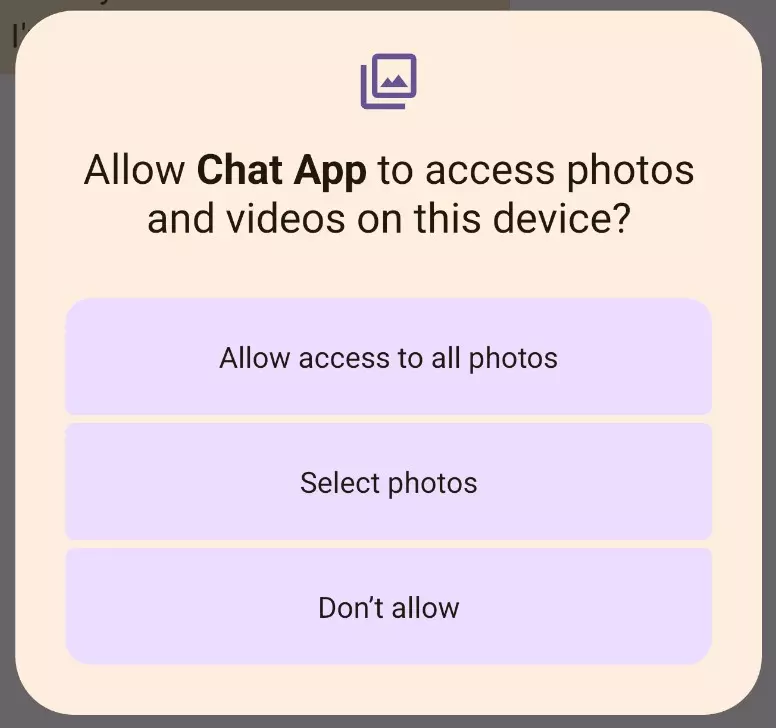 Increased PIN privacy and possible removal of the «OK» button
In Android settings, you can turn off the animation when you enter your PIN. This makes it harder for people to try to sneak a peek at how you enter your PIN. The feature is disabled by default.
Data sharing updates
You will now see a pop-up window letting you know of any changes that have occurred to any app.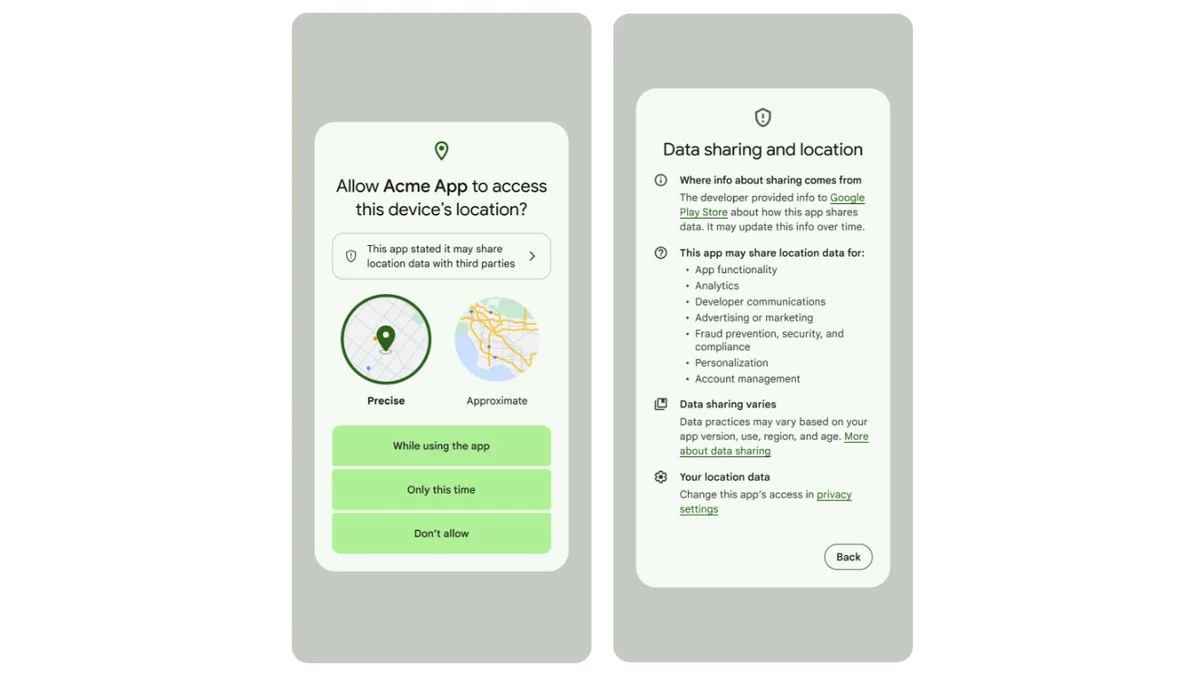 Android 14 video review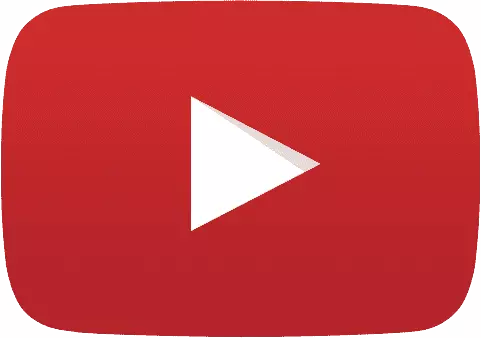 Installing Android 14 firmware
Now it is even easier to update and install the operating system of your smartphone or tablet to the latest version. To install the new firmware, all you need to do is download Android 14 from our website, follow the instructions from the downloaded archive, download and install the application on your Android smartphone or tablet.
To download the firmware for your mobile device, you need to click on the link below:
Download Android 14 (Link will appear as soon as the official firmware is released)